Dental Implants Restore Your Smile and Protect Your Oral Health
Dental implants are the very best means of replacing lost teeth. These titanium posts are inserted into the jaw, where they fuse with the bone and serve as an anchor for dental restorations such as crowns, bridges, and dentures. Dr. Al Norton restores dental implants at his Duluth, GA, practice, and can arrange the placement of implants with a local oral surgeon or periodontist. To learn more, contact Dentistry at Sugarloaf today.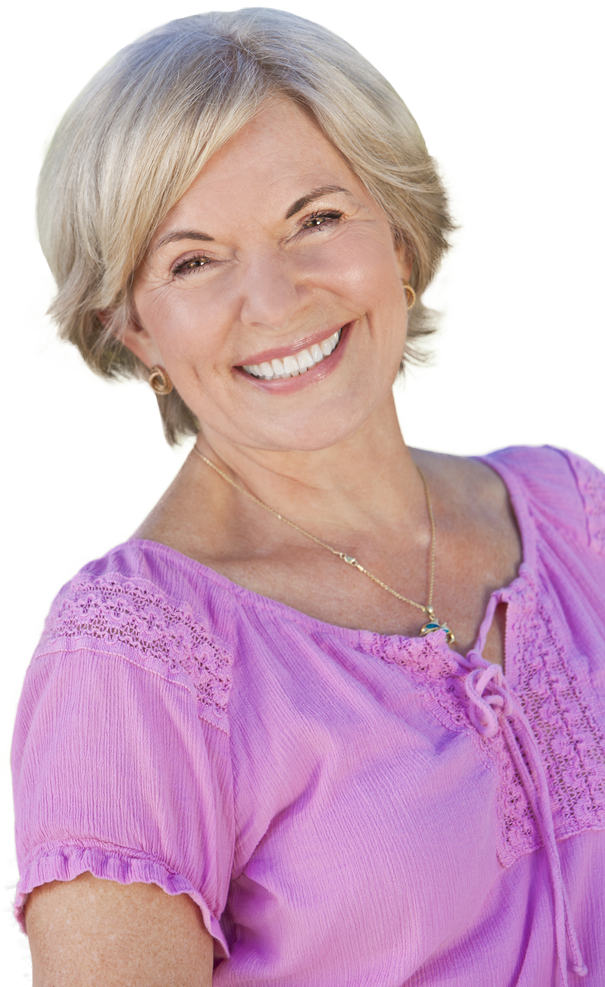 The Implant Procedure
Before receiving dental implants, you will undergo a personalized consultation with Dr. Norton. He will examine your periodontal health to determine whether you may be a good candidate for implants and discuss your aesthetic and restorative goals. Patients with small or weakened jaw bones may require bone grafting to create a stable base for implants.
If you are a possible candidate for dental implants, Dr. Norton will refer you to a local oral surgeon or periodontist to make the final determination and give you an approximate cost for the procedure. By working closely with these specialists, Dr. Norton can ensure that your implants are placed in precisely the right position to provide long-term benefits. Placing dental implants usually requires two treatment phases with about three to six months of healing time in between. Non-smokers typically make the best candidates for dental implants,because tobacco use can inhibit the ability of the bones to heal.
"Thankfully we have found a dentist who gets the patient needs! Dr Norton has been awesome..always professional and timely...also they know us people and not just a number; and they make us feel pretty special." The D.
Benefits of Dental Implants
Dental implants offer a number of advantages that may make them the optimal tooth replacement option for you:
Multiple Uses - Dental implants can support a single crown, a bridge, or full dentures.
Comfort - Dental implants feel like a part of your body, just like natural tooth roots.
Security - Dental implants hold your crown, bridge, or dentures securely in place so you can feel confident when chewing and speaking, knowing your restorations will not shift.
Permanence - Implants can last a lifetime with proper hygienic care and regular visits with Dr. Norton.
Oral Health - When you are missing teeth, your jawbone will begin to atrophy (shrink) over time as the body redistributes bone cells to other areas. Dental implants prevent this from happening, because the body actually perceives them as natural tooth roots. This, combined with the stability implants provide, makes them one of the best investments you can make in a compromised smile.
Restoring Your Implants
Once your dental implants have healed, Dr. Norton will create your custom restorations. He can create a crown, bridge, or full denture to restore your implants. By working closely with our partner oral surgeon or periodontist, Dr. Norton can ensure that your smile looks natural and feels stable. Your restorations are carefully matched to a color, shape, and size that fits within the structure of your face and jaw to provide balance, aesthetics, functionality, and comfort.
Contact Dr. Norton
To find out if dental implants are right for you, schedule an appointment with Dr. Norton today. He can help plan your restorative treatment from beginning to end, helping you to achieve a beautiful, functional smile.